Providing access, affordability through personal connection
Students discover best value, sense of belonging at EOU
April 18, 2018 LA GRANDE, Ore. –  The small-town welcome of Eastern Oregon University goes beyond small class sizes and intentional campus community. Personal attention from staff in the Financial Aid Office often makes the difference for EOU students.
Whether they attend on-campus, online or at a regional site, EOU students have access to expert, compassionate guides as they navigate the path to funding their education.
Sandy Henry directs the financial aid team at EOU, and said she draws on both personal and professional experience when advising students.
"I used to work in the budget office, so I've seen this process from both sides," she said. "I also have two children who chose very different paths when it came to paying for higher education."
Henry regularly meets with families and students who feel daunted by the task of affording college, but she said each situation is unique.
"Affordable means something different to everybody, based on personal preference, culture, family financial needs, career goals," she said. "Some people are deeply opposed to the idea of student loan debt, while others will readily accept educational loans to complete a degree."
Henry recommended referencing cost-of-attendance figures when comparing schools, because each institution is required to publish the same types of items, such as books, housing, meals and transportation, alongside tuition and fees.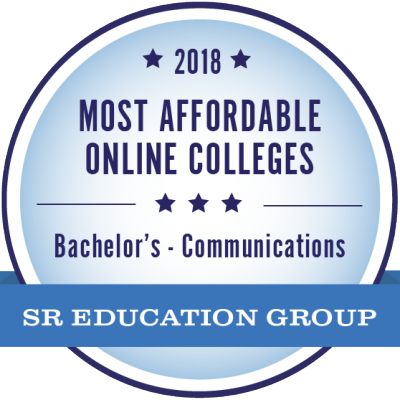 EOU offers the lowest cost of attendance among public universities in Oregon, was recently recognized as a Best Bang for The Buck College, and ranked on LendEDU's College Risk-Reward Indicator.
"The cost of attendance figures include all of the items people need to think about in funding their education," she said. "And cost of attendance is a federally regulated requirement, so students can compare institutions side-by-side."
Henry explained that a financial aid package consists of many different resources to meet each student's need.
"It's like filling a bucket," she said. "You put all the free money in first – scholarships from all sources, like the EOU Foundation, other organizations and university awards. Then you drop in federal and state grants to fill in the holes.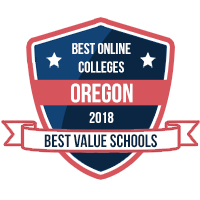 And last, but not least, you drop in loans or direct payments to cover the cost of attendance."
About 45 percent of EOU students – the highest percentage of any public university in Oregon –  qualify for federal Pell Grants, which benefit families in the highest need category.
EOU students also benefit from EOU's flexible modalities, including online and evening classes.  Several of EOU's online degrees, including Communication Studies and Fire Services Administration, were recently ranked among the top 20 in the country for affordability. Likewise, EOU is No. 7 on the list of Best Value Online Colleges in Oregon.
Beyond federal grants and loans, Henry points students toward private scholarships often funded by local charities, non-profit organizations and the EOU Foundation.
"If a motivated student wants to finance their education without loans, they can certainly do that – they do it all
the time, there are a million options," she said, adding that some options are more efficient than others. "You could work all summer and make $2,000 toward your education, or you could work on scholarship applications for an hour a day during Christmas break and make $20,000."
She also noted that while a financial aid package influences students' decisions on where to attend, it's not the only factor – or even the most important. General fit or a sense of belonging takes the No. 1 spot in decision-making
"It isn't all about money – it has to feel right," she said.
She encourages prospective students to attend Preview Days or visit campus to explore whether EOU is right for them, because when it comes down to it, affordability has as much to do with feelings as finances.
"People are always going to wish it cost less – I wish it cost less – but the reality is that affordability often comes down to what you're getting out of it, the value," she said. "So our small size makes us 'affordable,' the personal attention from professors makes it 'affordable' – it's worth what you spend because you can succeed here and feel like you belong."
---
Spread the word.
---