EOU named most affordable online college in Oregon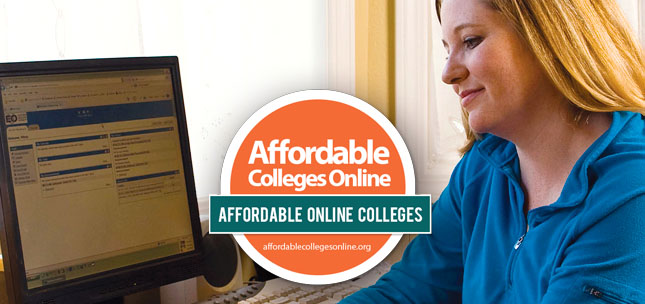 EOU named most affordable online college in Oregon
News contact: Laura Hancock | University Advancement
541-962-3585 |
lhancock@eou.edu
December 20, 2013
LA GRANDE, Ore. (EOU) – From correspondence courses to streaming video, Eastern Oregon University has been a leader in providing access to quality education beyond the borders of a physical campus since 1979.
EOU also tops a new list of the 16 most economical colleges and universities in Oregon offering distance-learning options.
Affordable Colleges Online, a web resource for students and families, assigns rankings to public and private non-profit schools in all 50 U.S. states.
Online programs at over 2,000 accredited institutions were researched utilizing national data sources for tuition and fees charged during the 2012-13 academic year.
"Offering students great online programs is only half the battle," said Dan Schuessler, founder of AC Online. "The colleges on our list offer students quality, flexibility and affordability."
EOU's undergraduate tuition for online and onsite courses is currently $138 per credit hour. Tuition and fees for this year total $7,533.
Onsite courses are defined as those available at EOU's 16 regional centers across the state.
"Online and onsite programming is not just an additional modality for taking classes at EOU," said Steve Adkison, provost and senior vice president for Academic Affairs. "It is a core aspect of who we are as a university."
EOU students pursuing their education from afar receive robust support including one-on-one interaction with their professors, access to academic advising, eTutoring and other services tailored for their unique needs.
"Each college and student services area takes an active role in providing high-quality, high-touch experiences for our students," said Sharon Nelson, interim director of Regional Operations.
The university's distance offerings have grown from one academic major to include 10 complete online degrees.
Today students from around the globe are studying anthropology/sociology, business administration, English/writing, fire services administration, history, liberal studies, philosophy, politics and economics, physical activity and health, psychology and public administration.
Add 18 different minors to the mix ranging from communications to Native American studies and clearly there are a lot of options.
"We foresee continued growth in the number of degree programs and associated minors and courses we offer for effective learning at a distance," Adkison said.
Graduate degrees in teaching, science in education and business administration are also available onsite, and the first cohort of a new low-residency master of fine arts in creative writing is set to begin fall 2014.
Complete rankings and a spotlight EOU interview are available at www.affordablecollegesonline.org/online-colleges/oregon.
______________
About AC Online
Affordable Colleges Online provides students with information about affordable higher education options. The website offers financial aid videos, expert advice and cost savings ideas. AC Online is a trusted resource for college stats and rankings. Most recently the site launched a feature that provides students with a categorized directory of free online introductory, or "101″, classes from several top named U.S. universities such as MIT, Michigan and U.C. Berkeley.
---
Spread the word.
---