EOU governing board to hold retreat, community reception in Pendleton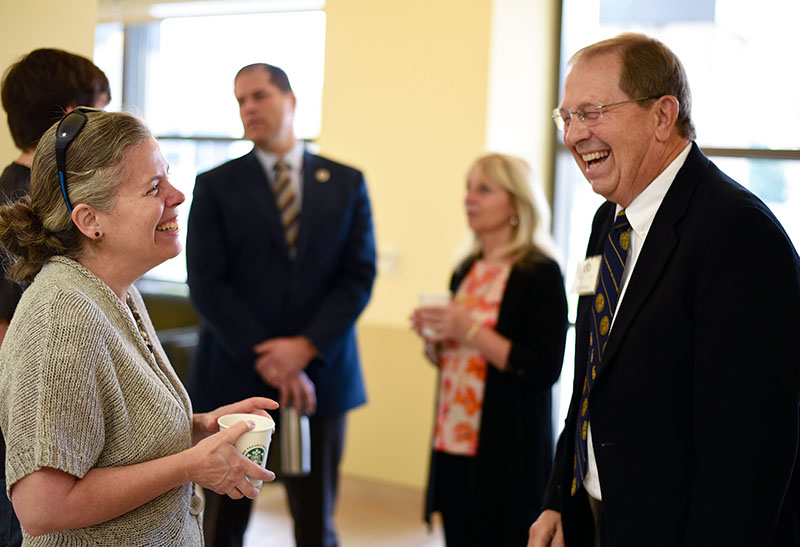 EOU governing board to hold retreat, community reception in Pendleton
News contact: University Advancement
Phone: 541-962-3740| E-mail: ua@eou.edu
Source contact: Chris Burford | General Counsel and Board Secretary
Phone: 541-962-4101 | Email: cburford@eou.edu
---
La Grande, Ore. − Mayors, business leaders, local representatives, and regional stakeholders will gather with Eastern Oregon University's Board of Trustees on August 1 for a community reception in Pendleton.
Following an afternoon of formal meetings, governing board members will assemble at 4:30 p.m. for light refreshments at the Pendleton Center for the Arts. Alumni, volunteers, professionals, and all community members are invited to the reception. EOU President Tom Insko and Board Chair David Nelson will each share a few words in support of ongoing partnerships in Umatilla County.
"We're grateful for the connection made at these community events," Nelson said. "It's a wonderful opportunity for the board to hear directly from leaders, community members, and partners in the region."
The reception is part of the board's annual two-day retreat, held in a different regional location each year. Trustees will discuss EOU's philanthropic goals on the first day, and cover a variety of topics on the second day. These meetings are open to the public and will be held at the Tamástslikt Cultural Institute.
Meetings will run from 1 to 4 p.m. Tuesday, August 1 and 8:30 a.m. to noon Wednesday, August 2, and will not include time for public comments. For more information about these and other governing board activities, contact Ella Maloy at emaloy@eou.edu or 541-962-4101.
---
Spread the word.
---