Getting ready for winter in the outdoors
Film, presentation showcase wintry outdoor activities
Nov. 9, 2018 LA GRANDE, Ore. – The snow is on its way, and winter sport enthusiasts are gearing up this month at Eastern Oregon University.
The Outdoor Adventure Program and EOU Ski and Snowboard Club present Warren Miller's latest ski film, "Face of Winter," on Nov. 15 in Lewis Auditorium in Zabel Hall. Doors open at 5:30, and the show starts at 6 p.m. Anthony Lakes Mountain Resort, Legacy Ford, Hobby Habit and Eli Mayes Dental partnered to sponsor the event.
Tickets are available at the OAP office in Hoke 118 and Blue Mountain Outfitters. General admission tickets are $10, and $5 for EOU students. All proceeds benefit the Wallowa Avalanche Center and the EOU Ski and Snowboard Club.
"Get excited for the coming winter season and watch amazing ski and snowboard footage from exotic locals like Chile, Iceland and New Zealand," said OAP Director Michael Hatch.
Hatch will host a free evening of avalanche awareness training from 6:30 to 8 p.m., on Wednesday, Nov 28.
"This evening presentation is packed with information aimed at anyone who is serious about winter recreation," Hatch said.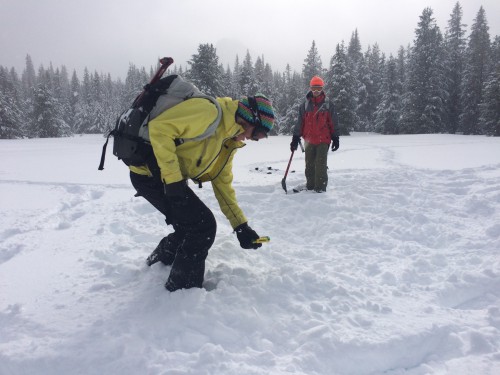 The EOU Outdoor Adventure Program, in partnership with the Wallowa Avalanche Center, presents the 90-minute clinic that focuses on the fundamentals of traveling safely in winter environments where avalanche hazards exist. The presentation addresses avalanche hazard awareness, tour planning, familiarity with avalanche center advisories, basic equipment considerations, and the need for skill in companion rescue.
"This is a great opportunity for winter enthusiasts to learn about how to travel and stay safe in the backcountry this winter," Hatch said.
For more information about these and other OAP events, visit eou.edu/outdoor or contact Michael Hatch at 541-962-3621 or mhatch@eou.edu.
---
Spread the word.
---