Eastern Oregon Film Festival 2013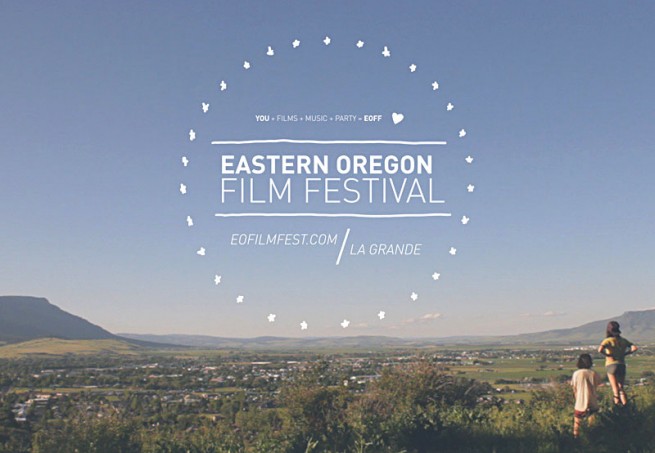 Burgeoning film festival features emerging independent movies, music & more
Contact: Christopher Jennings | Festival Director
E-mail: director@eofilmfest.com
| Phone: 541.962.5799
 | Web: 
www.eofilmfest.com
February 13, 2013
LA GRANDE, Ore. – The fourth annual Eastern Oregon Film Festival (EOFF2013) is set to bring an impressive lineup of emerging independent feature and short films to town, Feb. 28-Mar. 2.
Eastern Oregon University is a sponsor, and students and alumni from the media arts and theatre departments are among a group of active volunteers helping to make it all happen.
The festival opens Thursday with "Only The Young," an intimate portrait of three enigmatic teenagers searching for love, friendship and skate parks. Friday night ends with "War Witch (Rebelle)," a unique and powerful 2013 Academy Award nominated Best Foreign Language Film.
Terence Nance's ground-breaking "An Oversimplification of Her Beauty" is the final film Saturday night. EOFF Co-Program Director Benjamin Morgan describes it as "one of the most original works we have ever seen." 
Special events include a presentation by Portland's Academy Award nominated animation studio LAIKA and the NW Film Center's touring Best of the 39th Northwest Filmmakers' Festival. There will also be a secret screening from San Francisco-based film collective ORNANA. 
EOFF2013 also offers music programming and after parties with some of the Northwest's best emerging musicians including Boise's Hillfolk Noir, Finn Riggins and Grandma Kelsey, regional favorite James Dean Kindle & The Eastern Oregon Playboys, La Grande's Catskills and a special Treefort Music Fest showcase featuring Portland's AND AND AND, with Boise's Lionsweb and The Dirty Moogs.
La Grande's historic downtown is where all festival activities are taking place. Film screenings will be held at the Granada Theatre and the intimate Stage Door Theater at the Liberty Theatre. The Art Center at the old Carnegie library will host the festival's hub, beer garden and a special photographic exhibition, while Ten Depot Street Restaurant and Mt. Emily Ale House will host after parties on Thursday and Friday. Fest-goers will reconvene at the Art Center for the Treefort Music Fest closing night celebration.
All-access passes provide entry to all films, special events and after parties, as well as  discounts at participating downtown restaurants and businesses. Tickets to individual screenings and events are also available.
For full information about the festival program, film trailers and to purchase passes, visit www.eofilmfest.com or find EOFF on Facebook and Twitter. 
---
Spread the word.
---