Eastern Promise regional meetings
Eastern Promise to hold regional meetings in April
Contact: Dan Mielke | Executive Director, Eastern Promise
541-962-3399 | dmielke@eou.edu or ep@eou.edu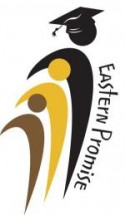 April 12, 2012
LA GRANDE, Ore. - Eastern Promise will host four regional meetings in April to provide high school students and their parents with more information about the program.
Eastern Promise has the goal of providing greater opportunities for high school students to earn college credits – even an associate's degree – while still in high school. Through the program, local high school teachers will teach courses under the mentorship of college instructors. Beginning this spring, college-level math will be taught in six pilot high schools in eastern Oregon, with additional courses in writing, biology, speech and health available to all eastern Oregon high school students come fall.
The proficiency-based program is a collaborative effort between Eastern Oregon University, the InterMountain Education Service District, and Blue Mountain and Treasure Valley community colleges. It strives to help eastern Oregon students move towards the governor's overarching 40/40/20 goal, with 40 percent of adult Oregonians obtaining a bachelor's degree or higher, 40 percent earning an associate's degree or postsecondary credential, and 20 percent earning at least a high school diploma.
Eastern Oregon students and parents are invited to attend one of the upcoming regional meetings to learn more. All meetings run from 7-8 p.m.
Meeting schedule:
April 17: Blue Mountain Community College Theater, Pendleton
April 19: Eastern Oregon University, Hoke Main Lounge, La Grande
April 24: Port of Morrow, Boardman
April 26: BMCC Higher Education Center, Hermiston
For more information visit www.eou.edu/eastern-promise.
---
Spread the word.
---