Digital storytelling projects screened for colloquium
Colloquium features screening of digital storytelling projects
News contact: Laura Hancock | University Advancement
541-962-3585 | lhancock@eou.edu
March 27, 2014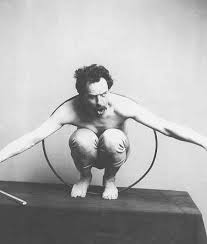 LA GRANDE, Ore. (EOU) – Aaron Thornburg, assistant professor of anthropology, shares his experience incorporating digital storytelling in the classroom for the next colloquium, Thursday, Apr. 10.
"Digital Storytelling in the Anthropology Classroom: Potential Problems and Pedagogical Promise" begins at 4 p.m. in Ackerman Hall, Room 210 at EOU. A reception with time for questions and answers will follow.
Examples of digital story projects produced by students in Thornburg's class on Media, Self and Society will be screened. He will discuss problems faced and what he views to be pedagogical benefits, as the practice of using digital media production software to create video projects is increasingly being utilized in colleges and universities around the country.
A list of related resources provided by Pierce Library is available for more in-depth information on this topic. Visit http://library.eou.edu/colloquium. To be added to the colloquium mailing list call 541-962-3555.
---
Spread the word.
---