Board prepares for first meeting of 2018-19
New board members prepare for first meeting of 2018-19
Nov. 9, 2018 LA GRANDE, Ore. –  Three new board members will take their seats in the Dixie Lund Board Room for the first time on Nov. 15.
Governor Kate Brown appointed Susan Corey to Eastern Oregon University's Board of Trustees last spring, as well as faculty trustee Gary Keller and student trustee Quentin Durfee. They'll make their debut at the board's first meeting of the 2018-19 academic year next week.
The agenda includes two presentations about enrollment strategies, a fourth-quarter update on the institution's financial standing, and information about the university's enhanced partnership with the Confederated Tribes of the Umatilla Indian Reservation. Trustees will also tour Hoke Union Building, hear from Rep. Greg Barreto about the upcoming legislative session, and hold an executive session to discuss collective bargaining.
Corey, an EOU alumna from Pendleton, joins the board for a four-year term, while Keller and Durfee each serve two-year terms. Corey said her love for the region and its four-year university runs deep.
"We dearly love Northeast Oregon," Corey said of herself and husband Steve. "It's always been our home and always will be."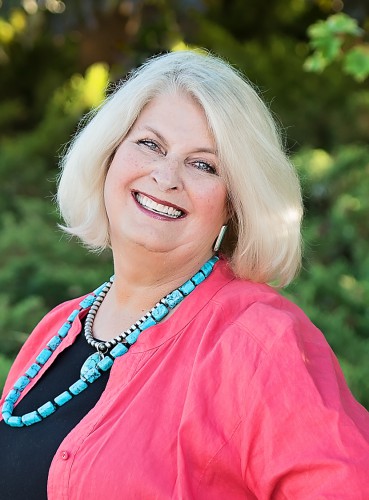 Between baseball games and family birthdays, Corey has volunteered as board member and president of the Pendleton Arts Council and of the EOU Foundation. She is also active in the Pendleton Round-Up and other community efforts. In 2014 Corey co-chaired the capital campaign for Pendleton's new hospital, and in 2016 Gov. Brown presented her with the Al and Pat Reser Civic Leadership Award.
Corey graduated with a degree in education, and went on to teach reading to first and second graders. She believes strongly in EOU's rural mission and its service to transfer and online students. Her daughter graduated from EOU after starting a family, and Corey said she greatly admires men and women who do the same.
"I can think of nothing harder than what she did," Susan said. "People who finish their education or even start their education when they have a family, I admire them at the top of the list. To persevere and do that is amazing and I'm really proud of them."
Corey said she's eager to learn from her fellow trustees and hopes to engage in meaningful discussions.
"I want EOU to become very successful because I feel like it's a gem to the region," she said. "Just to be part of that is an amazing thing in itself, and I hope within a year or two I can be contributing, too."
The meeting begins at 8:30 a.m. in the Dixie Lund Conference Room, Inlow Hall 201, and is open to the public. Written comments to the board will be accepted within 48 hours of the meeting. Meeting materials and public comment sign-up are available online at eou.edu/governance/board-meeting-schedule.
The location is accessible to people with disabilities, and the meeting will be streamed live at livestream.com/eou/governance. If special accommodations are required, call 541-962-4101 or email emaloy@eou.edu at least 72 hours in advance.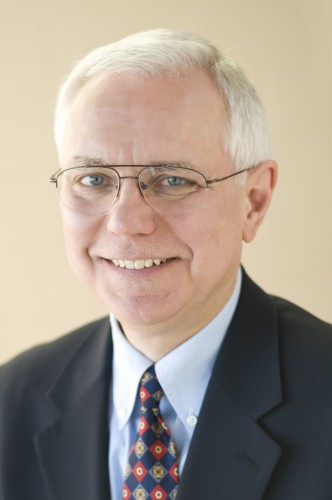 Q&A with Faculty Representative: Gary Keller, Business Professor
Q: Why were you interested in serving on EOU's Board of Trustees?
A: I want to contribute my years of international experience and community service as an educator and business professional to advance the mission of EOU. Succinctly put, my values are: results rather than rhetoric, competence rather than connections and innovation rather than complacency.
Q: What is your vision for the future of EOU?
A: A university that is considered the leading rural university first in the Pacific Northwest, then the U.S., and then the world. EOU needs to develop a rural specific, proprietary education, research and teaching system that transforms all those who teach, learn and work here such that other rural institutions want to use our approaches.
Q: What inspires you as a leader of the university?
A: As noted in my syllabuses: "I am teaching you with the expectation that you will exceed my knowledge level and achievements. By accomplishing these goals we will improve the quality of life in our community and for humanity as a whole." I came to EOU from an urban environment in 2012 as a calling, and I continue to teach in the spirit of the original calling.
Q: How has higher education impacted your life (or the lives of those around you)?
A: Higher education has "disabled me." By that I mean as a boy and teenager I was taught to view the world as black and white. Higher education disabled that visual mindset to see the world in color — in other words, complexity and diversity.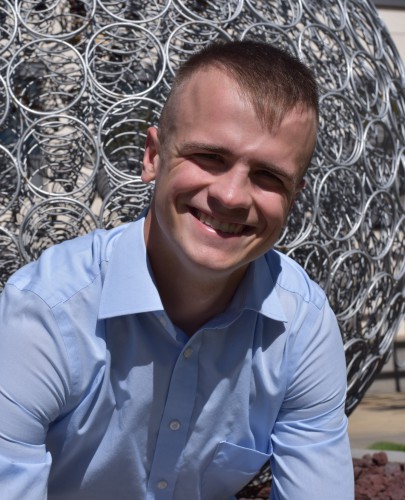 Q&A with Student Representative: Quentin Durfee, Chemistry-Biochemistry Junior
Q: Why were you interested in serving on EOU's Board of Trustees?
A: I feel the need to be of service, and I believe that through my experiences with my fellow students I would be able to represent them well on the Board of Trustees.
Q: What is your vision for the future of EOU?
A: My vision is to promote EOU as a rural university that offers opportunity to those who would not otherwise have it. I believe EOU can accomplish this by staying affordable to those who weren't born with deep pockets, and by creating one-on-one time with professors so every student's education is a unique one.
Q: What inspires you as a leader of the university?
A: It seems like a natural thing in my life to become a leader. I expect excellence from myself and want to portray that in all I do. I have had wonderful leaders in my life, including my mentor in the Oregon National Guard Ryan Burns, who I practice medicine under as a Combat Medic/Healthcare Specialist, and another is my father Kevin Durfee, who has taught me that hard work and dedication can take you far.
Q: How has higher education impacted your life (or the lives of those around you)?
A: It has heightened my awareness. I am beginning to understand different topics in a new light. Learning has also brought joy to my life. I look forward to when school starts every year! Overall, higher education has brightened my life and made me a better person, for which I am truly thankful.
Answers may be edited for length and clarity.
---
Spread the word.
---