Biochemistry grad named National Outstanding Medical Student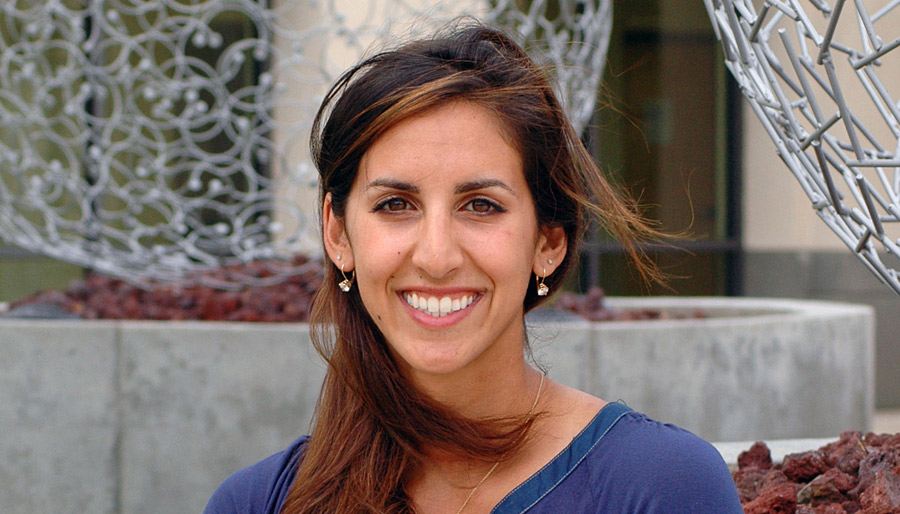 Shakira Bandolin, '09 graduate in biochemistry, recently began a three-year residency at UC Davis School of Medicine. 
EOU alumna named 2014 National Outstanding Medical Student
News contact: Laura Hancock | University Advancement
541-962-3585 |
lhancock@eou.edu
September 19, 2014
LA GRANDE, Ore. (EOU) – From Twin Falls High School to Eastern Oregon University, the Philippines to Seattle, Ethiopia and now California, Shakira Bandolin still feels at home when she visits EOU's campus.
The 2009 biochemistry graduate recently completed her M.D. from the University of Washington and began a three-year residency at UC Davis School of Medicine in Sacramento.
Bandolin is starting the next level of her education on a high note. Earlier this year she was selected as a 2014 National Outstanding Medical Student.
The National College of Emergency Room Physicians presented Bandolin with the award. She is one of five top students in the country to be honored this year, and it's not the only accolade she's received.
The Washington chapter of the Society for Academic Emergency Medicine also recognized her with an award for Excellence in Emergency Medicine. One medical student in each chapter is selected each year. 
Bandolin returned to EOU from the University of Washington for a brief visit before she and her husband Zack Heath headed for California in June. She used the time to catch up with a few of her professors in the Badgley Hall Science Center.
"I am not surprised Shakira has achieved these great honors," said Anna Cavinato, EOU professor of chemistry. "She is one of the most outstanding students we have ever had in our program."
"Not only did Shakira excel academically, she was also committed to social justice and highly respected by faculty and her peers for her passionate work in this area," Cavinato added. "I am honored she chose EOU for her undergraduate education and am very proud of her accomplishments!"
Support from faculty and opportunities to carry out research played a large role in Bandolin's successful path to becoming a physician.
"I felt prepared for medical school with the good foundation EOU gave me," she said. "The science faculty are so much more teaching-oriented and accessible. I loved that it was a small campus and I also came out with a lot less debt."
Bandolin studied the reactivity of gases with iron-containing heme proteins under direction of Colin Andrew, EOU professor of chemistry. Their work was funded by a grant Andrew garnered from the National Science Foundation, which was awarded again this year.
After graduating from EOU and enrolling at UW Medicine, Bandolin became an intern with UNICEF, the United Nations International Children's Emergency Fund, focusing her energy on nutrition and food security initiatives.
"I spent some time in the Philippines researching micronutrients and evaluating UNICEF's programs that are ramping up to meet the Millennium Development Goals," Bandolin said.
Less than a month before starting her residency at UC Davis, Bandolin hopped on a plane headed for Ethiopia to give a presentation at the Micronutrient Forum Global Conference held in Addis Ababa, June 2-6. The event organized by the United Nations brought her research for UNICEF full circle.
Bandolin spoke about "Engaging Health Officials in the Philippines: Application of a Bottleneck Analysis Tool to Improve Health and Nutrition Program Implementation at the Local Level."
"It was a great honor to be able to represent the hard work of my entire team, especially at a conference which is attended by global leaders in public health and nutrition from organizations such as the United Nations Departments, World Health Organization, Save the Children and others," Bandolin said.
"My time in Ethiopia was an incredible motivation for me to continue to work on public health projects and incorporate medical care of the underserved, abroad and domestically, into my future career." 
When she finishes her residency, Bandolin hopes to find a position at a hospital serving a rural community. Experiences at EOU, including volunteering at Grande Ronde Hospital as a member of the Pre-Professional Health Club, influenced her decision.