New ASTEO scholars award
EOU offers new scholarship funded by National Science Foundation
News contact: Laura Hancock | University Advancement | 541-962-3585 or 
lhancock@eou.edu

Source contact: Anna Cavinato | College of Arts & Sciences | 541-962-3561 or 
acavinat@eou.edu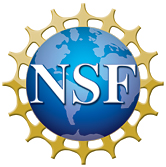 July 17, 2015
LA GRANDE, Ore. (EOU) – Eastern Oregon University is offering a new scholarship funded by a grant from the National Science Foundation's S-STEM program.
It's called Advancing Science and Technology in Eastern Oregon, or ASTEO for short, and biology, chemistry-biochemistry, computer science and mathematics majors are invited to apply.
In the first year of the grant, five scholarships for freshmen and three scholarships for transfers will be available beginning fall 2016. Additional ASTEO scholars will be recruited each year following.
Eligible students may receive up to $7,500 annually for tuition and fees, depending on their unmet need. Preference will be given to applicants demonstrating both academic potential or ability and financial need.
The first round of applications will be accepted October 1, 2015 through February 1, 2016.
Students can also combine awards from the federal Pell program, Oregon Opportunity Grant, university fee remissions and other funding sources with the ASTEO scholarship for additional financial assistance.
Anna Cavinato, professor of chemistry, is the principal investigator for the grant. She is excited about the new opportunities the scholarship will bring for students in the region.
"This is the first time for EOU to receive an S-STEM grant, and it's quite an achievement," she said. "I believe we are now the only other university in Oregon besides OSU to offer this scholarship. We really hope it will make a difference for those students with strong academic abilities who want to pursue their education in the sciences or math but are financially disadvantaged. We also anticipate the program will be a good recruiting tool to strengthen our enrollment."
Co-investigators include Colin Andrew in chemistry and biochemistry, Shaun Cain in biology, Richard Croft in computer science, and Amy Yielding in mathematics.
"Writing the grant was a true collaborative effort and would have not happened without the input from colleagues," Cavinato added.
Cavinato and other EOU faculty regularly involve undergraduates with their research as interns, giving them the opportunity to contribute to larger projects and get comfortable with state-of-the-art tools in the university science center.
"Our facilities are amazing for our size," said Ron Kelley, associate professor of chemistry. "Students actually get to use the equipment here, and our program as a whole is on par with private schools in the state."
Faculty advisors like Cavinato and Kelley will work closely with ASTEO scholars and serve as active mentors focusing on career preparation. Research is a big part of that, including seminar courses and field trips.
The university is also considering establishing a specific living-learning community in the residence halls to foster peer collaboration and support.
Students in their second or subsequent years of the award will play a critical role in mentoring and recruiting new scholars through a STEM Ambassadors program intended to engage ASTEO students throughout their educational journey.
These efforts align with the National Science Foundation's goal to support students intending to join industry or attend graduate school after finishing their undergraduate degrees.
EOU consistently sees high rates of success for students in its science, math and technology programs, with 100-percent completing research projects before they graduate.
Many regularly share their findings at national conventions and publish work in the Eastern Oregon Science Journal, which holds distinction as the first student-published, undergraduate scientific research journal in Oregon produced by the university.
The Chemistry Club, Girls in Science and Saturday Science programs, Intel Oregon First Lego League Tournament and Regional High School Mathematics Competition all focus on community engagement and offer even more ways for students to get involved.
For a complete list of eligibility requirements and how to apply, contact Cavinato at acavinat@eou.edu. A website is also being developed and will be available soon with additional information.
To learn more about EOU's science and math programs, visit www.eou.edu/cas/smt.
---
Spread the word.
---