Celebrate Black History Month with African American Read-In
Celebrate Black History Month with African American Read-In
Contact: Nancy Knowles | Director of The Oregon Writing Project at EOU
541-962-3795 | nknowles@eou.edu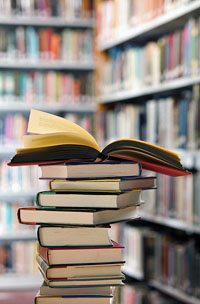 February 13, 2012
LA GRANDE, Ore. (EOU) – In honor of Black History Month, EOU is participating in the National African American Read-In on Tuesday, Feb. 21.
From 9 a.m. to 4 p.m., individuals will read aloud from African American texts in the Simmons Gallery in the Badgley Hall foyer. Those interested in reading may sign up for a 15-minute slot to read from favorite African American texts or from works available at the event. Everyone is invited to join the audience.
The read-in is free and open to the public. Free two-hour parking is available near 6th Street and "K" Ave. adjacent to campus.
To sign up to read, send contact information and potential reading times to Nancy Knowles in Loso Hall, Room 146, call 541-962-3795, e-mail nknowles@eou.edu, or send to Bennie Moses in the Multicultural Center on the second floor of the Hoke Union Building, call 541-962-3741, or e-mail bmoses@eou.edu.
The National Council of Teachers of English and the International Reading Association are sponsoring the event. Support on-campus comes from the Black Student Union, English Department, Mountain Valleys Reading Council, Multicultural Center and The Oregon Writing Project.
---
Spread the word.
---