Opening session is Sept. 17
Fall opening session welcomes back faculty, staff & students
News contact: Laura Hancock | University Advancement
541-962-3585 | lhancock@eou.edu
Sept. 7, 2012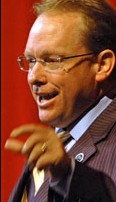 LA GRANDE, Ore. (EOU) – Eastern Oregon University marks the beginning of the 2012-13 academic year with opening session activities on Monday, Sept. 17. Fall classes start Sept. 24.
Breakfast will be provided for faculty and staff at 8 a.m. in the Loso Hall lobby, with opening remarks and the public "State of the University Address" given by EOU President Bob Davies at 9 a.m. in McKenzie Theatre in Loso. The day concludes at 4 p.m. with a reception for all university employees in the newly remodeled Pierce Library.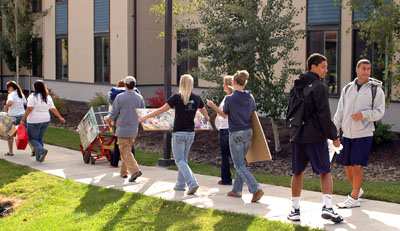 Later on Monday and for the remainder of the week, faculty and staff will be involved in preparing for the arrival of students and the academic year. A schedule for respective college meetings will be available at www.eou.edu/provost.
EOU welcomes new international students to campus Sept. 18 and move-in day at the residence halls is Sept. 19. All new students are invited to participate in Mountie Week of Welcome Sept. 20-26. Special sessions for transfers, non-traditional and veteran students are also planned. For more information visit www.eou.edu/wow.
---
Spread the word.
---