Mountaineer Family Network home
Supporting Your Mountaineer
The Mountaineer Family Network is designated to help parents and other family members be informed about matters of importance to EOU students and their families.
Make a Payment
How You Can Help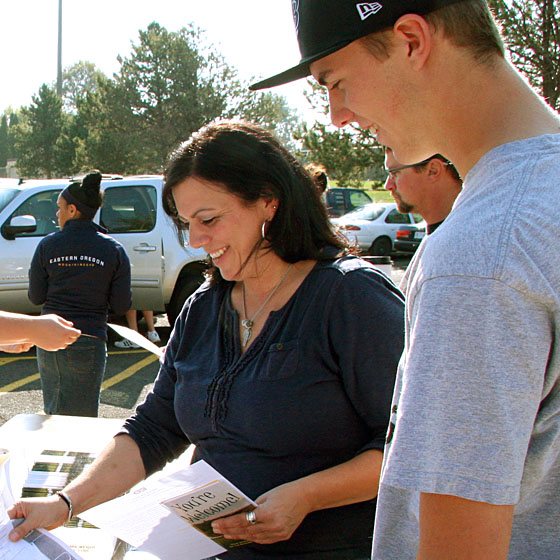 Family Weekend
April 17-18, 2015
Family members of our students are invited for a new tradition at EOU, Family Weekend. Enjoy activities and experience a slice of campus life!
Family Weekend will be held on Fri., Apr. 17 – Sat., Apr. 18, 2015. As part of the weekend activities, Island Magic Dinner & Show will occur on Sat., Apr. 18. Schedule available in late March.
For questions, call (541) 962-3704 or e-mail center@eou.edu.
Schedule of events (PDF) found here.
RSVP today to participate in these exciting activities!