Lidia Yuknavitch (non-fiction)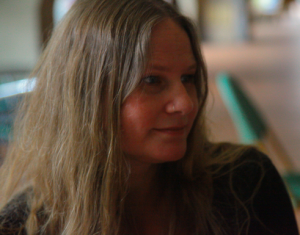 Lidia Yuknavitch (non-fiction)
Lidia Yuknavitch is the author of the debut novel Dora: A Headcase: A Modern Farce (Hawthorne Books), and the memoir The Chronology of Water (Hawthorne Books), as well as three books of short fictions–Her Other Mouths, Liberty's Excess (FC2), and Real to Reel (FC2), and a critical book on war and narrative, Allegories of Violence (Routledge). Her writing has appeared in publications including Ms., The Iowa Review, Zyzzyva, Another Chicago Magazine, The Sun, Exquisite Corpse, TANK, and in the anthologies Life As We Show It (City Lights), Wreckage of Reason (Spuytin Duyvil), Forms at War (FC2), Feminaissance (Les Figues Press), and Representing Bisexualities (SUNY), as well as online at The Rumpus.  She writes, teaches and lives in Portland, Oregon with the filmmaker Andy Mingo and their renaissance man son Miles.  She is the recipient of A Reader's Choice Oregon Book Award, a PNBA award, and was a finalist for the Pen Center creative nonfiction award this year. She is a very good swimmer.
Current Projects / Initiatives
Internship Opportunities
Error Message
There are no posts to show!
Collaborate?
Please contact the CRS and let them know if you are interested in a specific project.
Center for Rural Studies
Inlow Hall 206
Phone: 541-962-3511
E-mail: aadams@eou.edu