Jodi Varon (non-fiction)
Jodi Varon is the author of the non-fiction Drawing to an Inside Straight: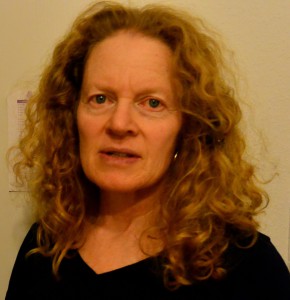 The Legacy of an Absent Father (U of MissouriPress), a WILLA Award finalist from Women Writing the West. Her non-fiction, fiction, and translations also appear in magazines and journals such as The Colorado Review, The High Plains Literary Review, New Letters, New Millennium Writing, the Northwest Review, Phantom Drift, the Seattle Review, Translation: The Journal of Literary Translation, Western American Literature, the Western Humanities Review, WomenArts Quarterly, and Zone 3, and in the anthologies Breaking Up Is Hard to Do: Stories by Women (Crossing Press). Also a translator from the Chinese, her translations of the Tang Dynasty poet Li He are collected in The Rock's Cold Breath: Selected poems of Li He (Ice River Press).  A long-standing interpreter of the contributions of Chinese entrepreneurs, herbal doctors and laborers to the establishment of communities in Oregon, she writes for the on-line Oregon Encyclopedia.  Her translations of personal letters and documents from the Kam Wah Chung Mercantile, now the Kam Wah Chung Museum and Interpretive Center in John Day, Oregon, appear in Talking on Paper: Oregon Letters and Diaries (Oregon State University Press).  Recipient of the William Stafford Fellowship in Non-Fiction from Literary Arts as well as two awards to publishers from Literary Arts for the fine and literary arts magazines basalt and Calapooya, Varon co-directs the low residency MFA at EOU and edits basalt magazine.