Mountaineer Success Team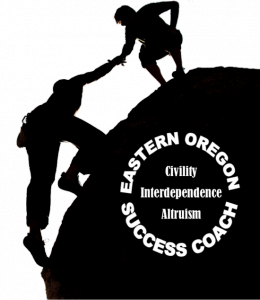 Our Mission:
EOU guides student inquiry through high quality liberal arts and professional programs that lead to responsible and reflective action in a diverse and interconnected world. The mission of the Mountaineer Success Team is to promote student success, transform education, and keep our university community thriving. This mission will be upheld by the Mountaineer Success Team Coaches working with students to help them open their intellectual growth and promote self-determination with academic coaching and mentoring. This is one of the many resources provided to students to help them succeed in their academic careers.
Who Are We?
The Mountaineer Success Team consist of EOU employees spread across campus. Our main goal is to develop students into self-motivated successful community builders. Coaches listen and guide students through any academic obstacles they may be facing. Day by day these coaches will be available for assistance with any help a protégé will need.
MST Coach Questions or Concerns and Meeting Confirmation?
Any questions or concerns a success coach has can be submitted through our form below.  Please also use the following link to confirm you have met with the student.
MST Questions or Meeting Confirmation
If you have questions, please contact the Student Success Coordinator, Kathleen Brown, at 541-962-3142. You can also email at kbrown@eou.edu.