Direct Loan Entrance and Exit Counseling

Federal regulations require all first-time Federal Stafford Loan and Graduate PLUS borrowers to complete entrance counseling.  Entrance counseling explains your rights and responsibilities as a borrower.

Adhering to regulation 34 CFR 685.304(b) students who are graduating, have terminated attendance by other means or have dropped below half time are notified of the requirement to complete exit counseling via email with a Department of Education exit counseling brochure link. In addition, reminder exit letters are sent to the most recent address within 30 days of the initial exit notice to those who have an outstanding exit requirement. These letters are sent with a Department of Education exit counseling brochure enclosure.
If a student refuses to complete the exit requirement and has requested not to be contacted again, the requirement status is marked with an "X" (No Response from Student) and a comment is logged in the student's record in the Banner system.
During the exit interview, students are given loan counseling information (including repayment options) and asked to submit a permanent address and personal references. Both entrance and exit counseling for Stafford loans can be completed online.
🎓 GRADUATES: Did you know that some income-driven repayment plans could lower your monthly payment to $0? Use our
repayment calculator
to see which plan is best for you: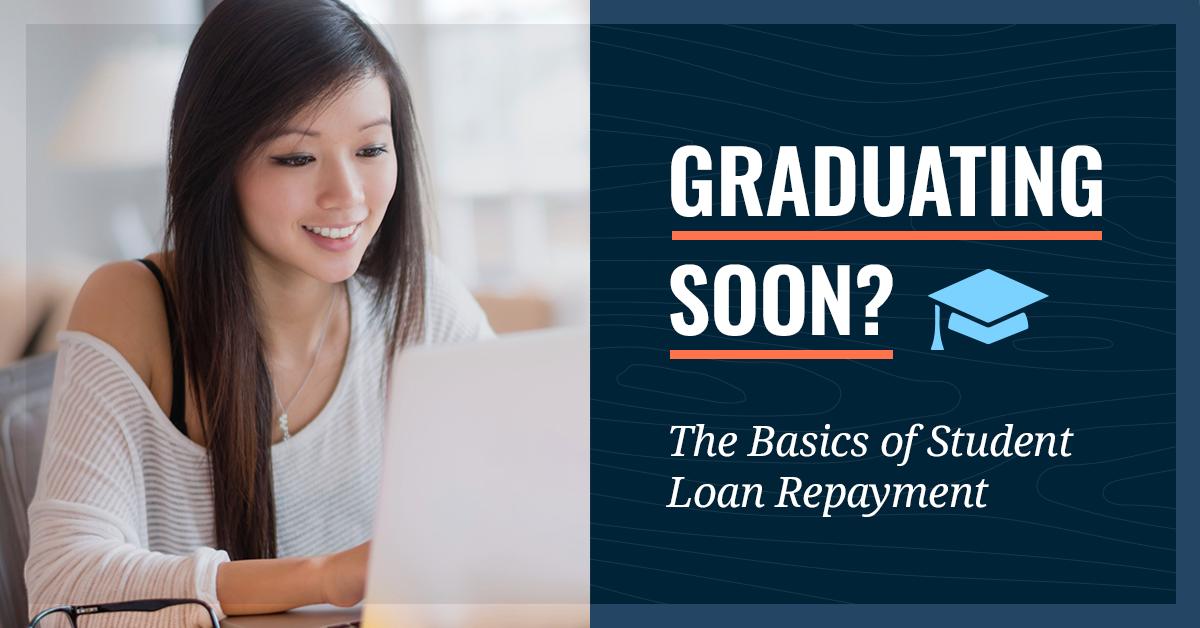 — Federal Student Aid (@FAFSA)
---
#DYK
: Once you graduate, leave school, or drop below half-time enrollment, you are required by law to complete exit counseling. 🤯
Here's what you need to know
: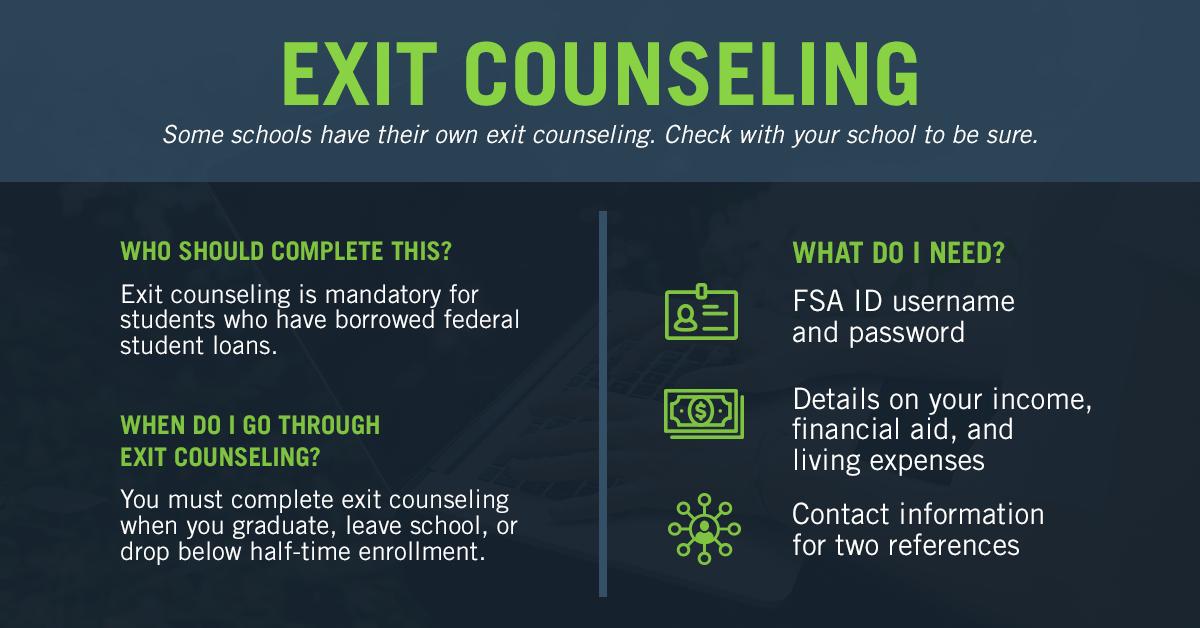 — Federal Student Aid (
@FAFSA
)
Graduating soon? You have six months to get prepared before your first loan payment is due. However, some federal student loans begin to accrue interest during that period—so if you can, you may want to start paying now.
5 Questions to Ask Yourself Before Postponing Your Federal Student Loan Payments 🔗
If you're having difficulty repaying your federal student loans, then you might want to consider a deferment or forbearance. These two temporary solutions allow you to stop making or, in some instances, to lower your monthly federal student loan payment. While both can be helpful solutions if you're experiencing temporary hardship, they aren't great long-term solutions because they can be costly, and if you aren't careful, your loan balance could be higher when your deferment or forbearance period ends.
---