David Axelrod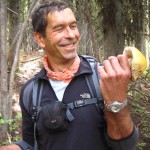 Contact Information
Email: daxelrod@eou.edu
Phone: 541-962-3633
Office: Loso Hall 227
---
About David Axelrod
Dr. David A. Axelrod, Professor of English and Writing, has taught at EOU since 1988.
Professional Credentials
David Axelrod is the award-winning author of eight collections of poetry and essays, most recently, What Next, Old Knife? and Folly.
His work has appeared recently or is forthcoming in Alaska Quarterly Review, Chariton Review, Florida Review, Hotel Amerika, Narrative, New Letters, River Styx, Tampa Review, among others.
Dr. Axelrod is the co-editor of basalt: a journal of fine and literary arts, and is the co-founder of EOU's low-residency MFA in Creative Writing.
Classes
WR 121: Expository Writing
WR 122: Argumentative Writing
WR 242: Intro to Poetry
WR 342: Intermediate Poetry
WR 351: Professional Editing and Publishing
WR 440: Multi-Genre Workshop
WR 541: Graduate Workshop
WR 542: Graduate Seminar
WR 552: Individualized Studies
ENGL 390: Multicultural Literature
ENGL 201: Shakespeare