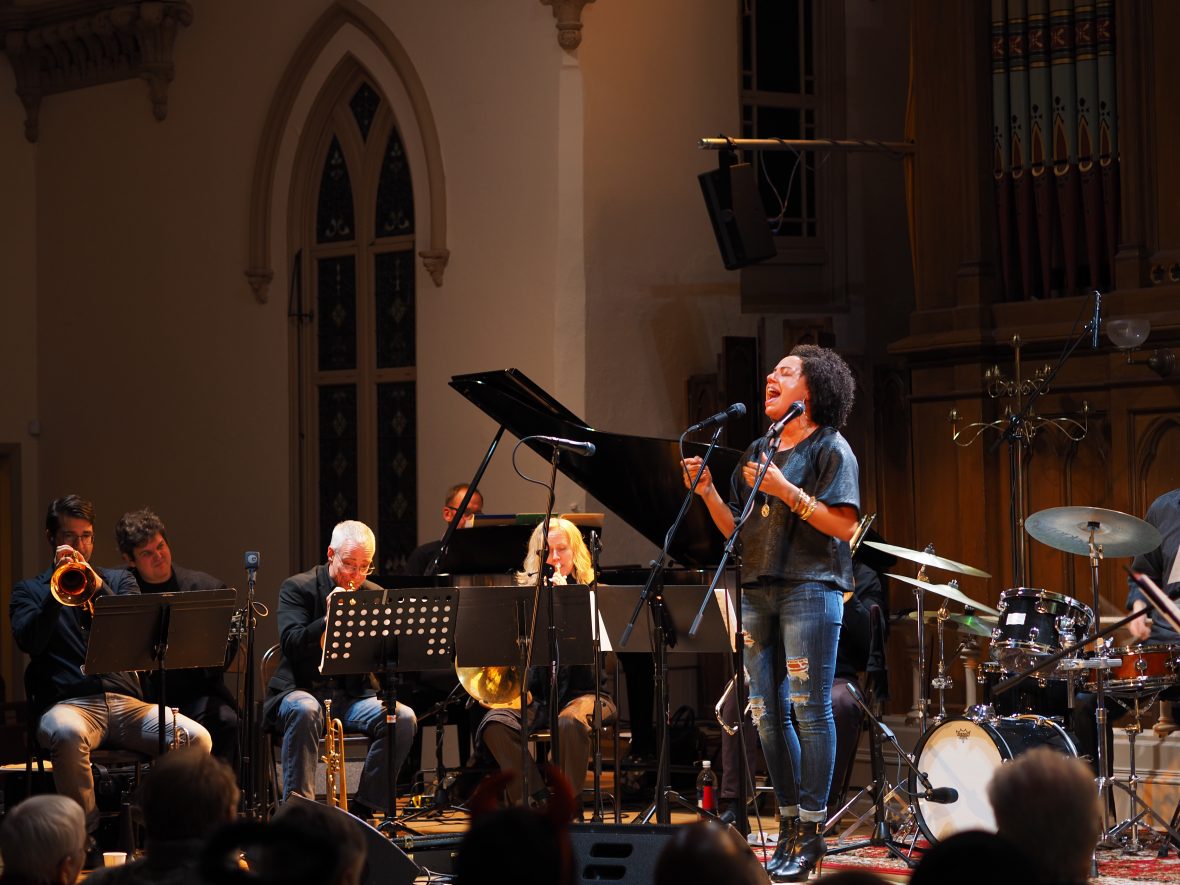 Portland jazz composers take Oregon's Black history on tour
March 29, 2018 –  A thoughtfully curated collection of original songs and short films makes a tour stop at Eastern Oregon University April 12.
Inspired by the stories of the multicultural populations of Wallowa County's Maxville and the one-time Portland suburb of Vanport, the Portland Jazz Composers' Ensemble (PJCE) will perform in La Grande, Enterprise and Baker City before capping the series May 26 at Portland's Vanport Mosaic Festival. The year-long project began with community discussion events in Portland and Joseph, and culminates in this concert series, a studio album and a short documentary film.
Composer Ezra Weiss joined lyricist S. Renee Mitchell and jazz vocalist Marilyn Keller to craft songs that accompany filmmaker Kalimah Abioto's short films. Together, the pieces celebrates the shared history of African-American Oregonians, focusing on two towns that represent distinctive viewpoints of the state's under-discussed Black history.
EOU hosts the first concert of the tour in Groth Recital Hall at 7:30 p.m., on April 12. Admission is free and open to the public. During their visit to EOU, the 12-piece ensemble will host a masterclass and special…