Scholarship Opportunities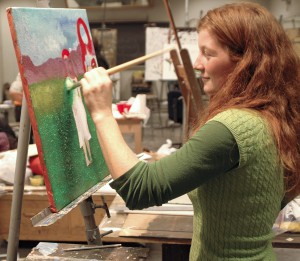 The EOU Art Program  will again be conducting a digital portfolio review of submitted student work and selecting several students to receive scholarships. This opportunity is for graduating seniors interested in pursuing higher education in the field of art.  If you would like to continue your education in art, please submit images of your work for consideration.  To be considered you need to apply to EOU online at https://www.eou.edu/admissions/apply/ as well as submit the materials requested on the simple PDF form below.
Exhibition and Scholarship Information
---
Deadline to apply: March 3, 2017.
---
Click here to apply for additional EOU scholarships.