Tailgate Zone

Maximize Your Game-Day Experience!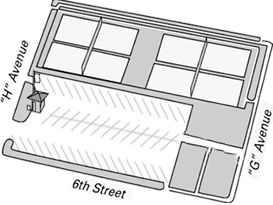 Roll into the reserved parking lot behind the tennis courts, set up your grill and cooler and get ready to have fun with friends and family! Your purchase entitles you to one space to park in and another for all of your tailgate needs. Enjoy the game-day atmosphere and purchase your location today! Contact University Advancement at 541-962-3740 or email alumni@eou.edu for additional questions. Go Mountaineers!!
Tailgate Package Options
$100 for reserved space at all five Mountaineer home football games. Advance
payment required.
$60 for a three-game package. Advance payment and game selection required.
$25 per game, payable as you enter.
Reserve your tailgate zone space now!
Home game schedule:
9/14/19 vs. Montana Tech
10/12/19 vs. Montana State – Northern (Homecoming) – SOLD OUT
10/19/19 vs. Southern Oregon University
11/2/19 vs. College of Idaho 
11/16/19 vs. Carroll (Senior Day)
Please make reservations and pay for your Tailgate Zone Package using the link above. In the comment box on the reservation form, please indicate the games you will be attending, so we can accurately reserve your tailgate space.
For any questions please contact University Advancement at 541-962-3740 or e-mail alumni@eou.edu.
Pre-registration for the Tailgate Zone ends Friday at 12 p.m. before each home game. We look forward to seeing everyone there. Go Mountaineers!
Helpful Links
> 2018 Mountaineer Football Schedule
Information and Rules:
Alcoholic beverages are allowed only during PRE-GAME activities, but guests are welcome to grill and celebrate throughout the game, and all alcoholic beverages must be stored away by game time.
Guests may check-in beginning 3 hours before kick-off.
No tailgating is permitted on "G" Avenue.
Individuals wishing to tailgate prior to the game and serve non-bulk alcoholic beverages may do so only in the designated parking area. Food and non-alcoholic beverages must be available in each location.
A beer garden will be available at all EOU home football games from 1.5 hours prior to kick-off (game-time) and during half-time.
Alcohol will only be permissible in the beer garden and the designated tailgate zone.
No kegs or other bulk dispensing of alcoholic beverages are permitted in the parking area.
Alcoholic beverages may not be served after kick-off of the football game.
Security officers will enforce open container and underage drinking laws; security officers will do random ID checks and report violations of (1) EOU policies and (2) local laws to appropriate administrative and legal authorities.
No alcoholic beverage will be made available to minors within each paid group. No alcoholic beverage will be offered from a paid group to an individual not within the same party.
Overnight camping is not allowed.
Space is limited, so please make sure to note if you will be bringing an RV.
No food or beverage from any tailgate space will be sold or used for personal gain.
No political campaigning is permitted in the Tailgate Zone.