Josie Ward Heath

Josie Ward Heath
Distinguished Alumna Award
This year's recipient of the Distinguished Alumni Award is Josie Ward Heath, of Boulder,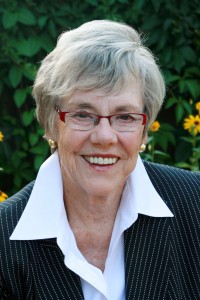 Colo., a 1959 Eastern Oregon State College graduate in education. As an educator and activist, Heath began organizing for civil rights in the 1960s. Her outreach work continued in the Colorado political arena and as an advocate for women's education. She has worked in academia, on several gubernatorial and senatorial campaigns, and also ran for Colorado state senator in 1990.
In 1979, Heath was appointed by President Jimmy Carter as the Denver regional director for ACTION, a federal agency for volunteer service. In 2002, she helped her husband, Rollie, campaign for governor of Colorado and in 2004 they served as delegates to the Democratic National Convention. She remains involved in community activism for the advancement of women and children, as noted in the "Josie Heath Collection" housed at the University of Colorado-Boulder library. The collection contains publications, newspaper articles, notes and papers related to her political and social activism work.