Flags
Eastern Oregon University Flags
Let's paint the town with

blue

and

gold

to support Eastern!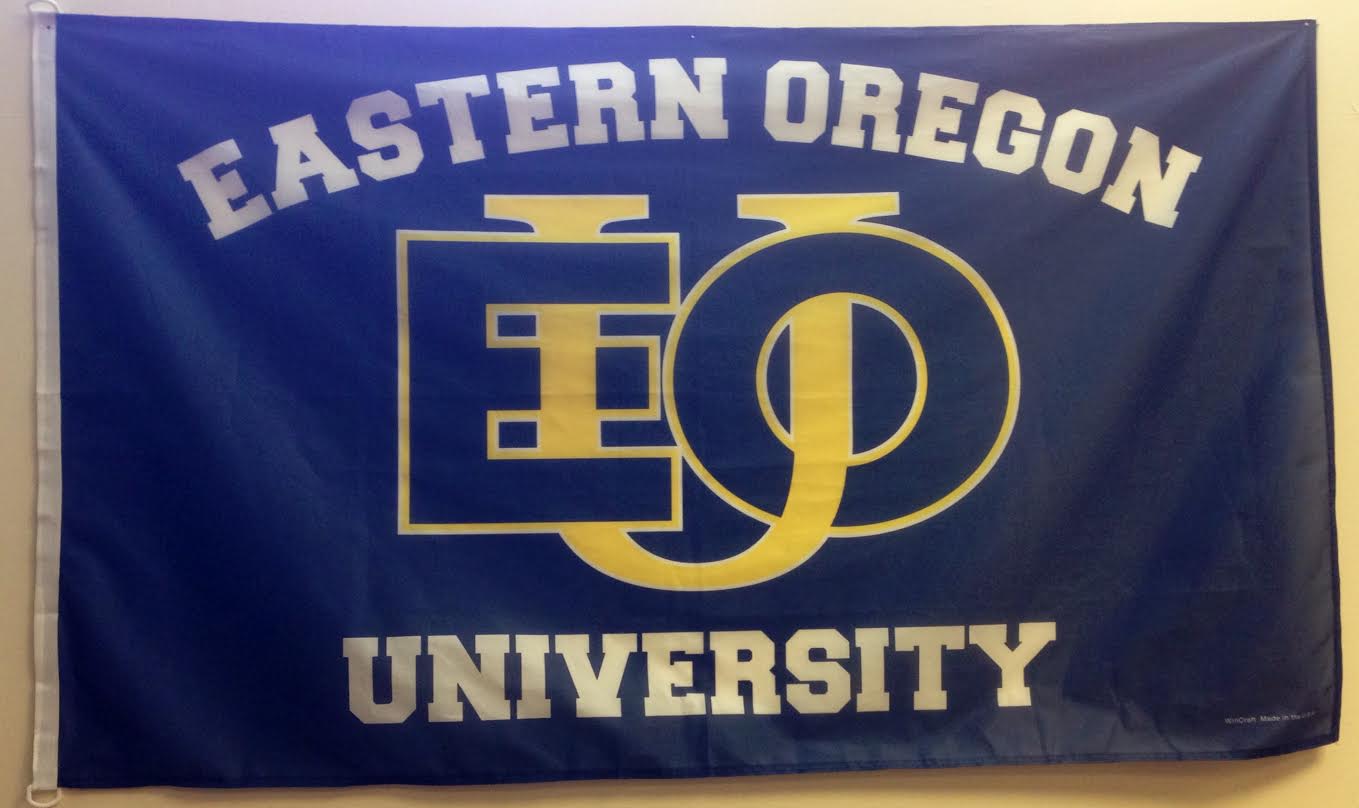 The EOU Foundation and the Union County Chamber of Commerce have teamed up to promote Mountaineer pride across the region. Our goal is to increase visibility of Eastern, in hopes that each visitor to Union County will recognize the spirit of EOU throughout the local communities. Show your support of the Mountaineers by signing up to purchase your EOU flag today!!
Purchase for personal use:
Flag Only (Union County, no shipping required) – $40 each
Flag Only (Shipped outside of Union County) – $50 each
Flag, pole, bracket bundle – $60 each
If you would like to purchase multiple, please check "other" and leave special instructions.
Sponsor an EOU flag to be displayed on lamp posts throughout downtown La Grande:
Sponsor an EOU flag for 2014 – $50 per year
Please make checks payable to Union County Chamber of Commerce, and mail them to 207 Depot St, La Grande, OR 97850. Please specify in the memo, EOU flag.