2015 Alumni Award Recipients
Vern Bean
Distinguished Alumnus & Homecoming Parade Grand Marshal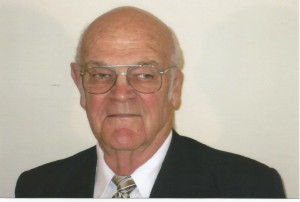 Vern Bean, Ph.D., will be honored as EOU's 2015 Distinguished Alumnus as well as act as the Homecoming 2015 Parade Grand Marshal. Bean grew up in La Grande, attended Ackerman Elementary School and later Eastern Oregon College. He transferred to Brigham Young University where he completed his bachelor's degree and a master's of science and doctor of philosophy in physics. His thesis was on x-ray diffraction studies on tin at pressures of 1.5 million psi.
During his time at Eastern, Bean ran high hurdles, served on the student council, was a protégé and lab assistant of Ralph Emerson Badgley, and built a 14-foot high Homecoming bonfire that burned for three days.
His professional contributions to the fields of missile defense, explosives and fuels are many and noteworthy, particularly the tools he designed, built and produced to measure solids, liquids and gases at high pressures. His work has taken him around the world and he received the U.S. Department of Commerce Bronze Medal for Superior Federal Service and holds a patent for a Department of Energy device. Bean retired in 1999 and lives in Frederick, Md., where he has served his local community as a scoutmaster, chief judge of the election precinct and through his church. Dr. Bean as his bride have been married for 54 years, and they have four children, nine grandchildren, and one great grand child.
---
Dale DeLong
Dixie Lund Service Award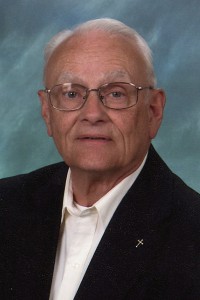 Dale DeLong was born and raised in Union County, graduated from La Grande High School and attended Eastern from 1953-54. He served his country with honor in the Air Force for eight years before returning to live, work and raise a family with his wife Jackie.
After 30 years at Boise Cascade's particle board plant, Dale retired in 2000 and devoted himself to serving his community and county as mayor of Island City for 24 years, and as a board member of the Island City Area Sanitation District and Island City Elementary. In his spare time, he volunteered for Union County Safe Communities Coalition, Safe Kids Program, Habitat for Humanity, Union County, Fair Board, Union County Chamber Ambassadors, Oregon Mayors Association, League of Oregon Cities and Grande Ronde River Greenway Committee. He is also actively involved with the First Christian Church.
A champion for area youth, Dale supported the Learn to Swim Program, Safety Fair, local sports teams, EOU Booster Club, EOU Connect Committee and high school athletic programs. He was awarded the Mayor's Leadership Award in both 2004 and 2014, honoring his commitment community, and in 2015 he was named Union County Man of the Year.
---
Elizabeth Markworth (Libby Peck)
Honorary Alumnus
Elizabeth Ann Peck Markworth, daughter of Elmer and Betty Peck, graduated from La Grande High School in June 1960 and attended Eastern for two years until accepting a position at the University of Oregon Dental School in Portland.
For the past 21 years Elizabeth has worked at First American Trust, FSB, a sister company to First American Title Insurance Company and a subsidiary of First American Financial Corporation. Currently she holds the position of vice president and relationship manager in the Fiduciary Business Services Department. She has also arranged several charitable functions for St. Joseph Hospital Heart Wing and the Juvenile Diabetes Research Foundation.
Elizabeth's professional career also includes 25 years in the oil and gas industry as an officer and director of several corporations and as a liaison lobbying in Washington D.C. against oil regulations and consulting for various small oil companies to assist in obtaining investors and leasing drilling sites. She has also worked in the medical field, law and real estate development. She has two sons, Robert and John, and lives in Orange County, Calif., with her husband Charles Markworth.
---