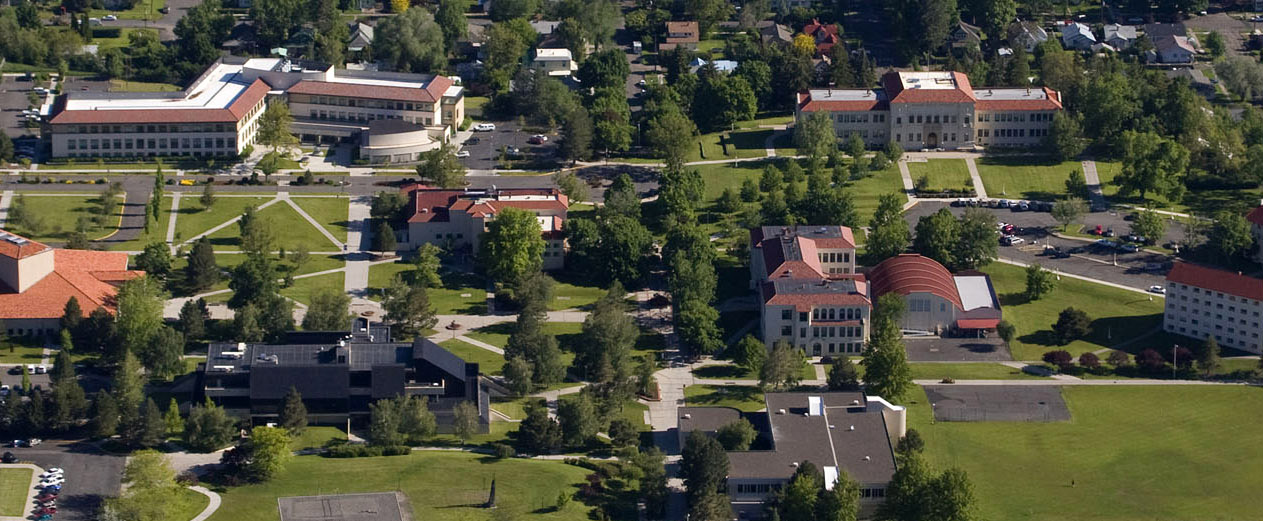 MISSION
EOU guides student inquiry through integrated, high-quality liberal arts and professional programs that lead to responsible and reflective action in a diverse and interconnected world.
As an educational, cultural and scholarly center, EOU connects the rural regions of Oregon to a wider world. Our beautiful setting and small size enhance the personal attention our students receive, while partnerships with colleges, universities, agencies and communities add to the educational possibilities of our region and state.
STRATEGIC FRAMEWORK: The Ascent 2029
Goal 1: Student Success – Graduate students with the competence and confidence to succeed
Objective 1: All graduates engage in high-impact, experiential learning activities
Objective 2: Graduates engage in post-graduate planning and preparation
Goal 2: Transformational Education – Enrich academic quality and enhance intellectual vitality
Objective 1: Excellence in teaching and scholarship
Objective 2: Graduates possess the essential learning outcomes employers seek
Goal 3: Grow the Number of Lives Impacted – Expand student access, opportunity, and completion
Objective 1: Serve as a growing and thriving rural university
Objective 2: Students are retained
Objective 3: Efficient degree attainment
Goal 4: Thriving University Community – A great place to work and learn
Objective 1: Foster an inviting and supportive university culture that exemplifies EOU's values and principles
Objective 2: Support intercultural competency, inclusiveness, and diversity
Objective 3: Provide and maintain a campus that promotes quality of life for students, faculty, staff, and the community
Goal 5: Relevance and Interconnection – Serve as the educational, economic, and cultural engine for rural places
Objective 1: Educational partnerships are cultivated
Objective 2: Be recognized as a leader in promoting rural community prosperity and resilience
Goal 6: Financial Sustainability – Stewardship in financial sustainability and in growing EOU's financial and capital resources
Objective 1: Develop and foster a culture of fiscal responsibility, accountability, and security for all university funds
Objective 2: Foster a culture of philanthropy that significantly increases engagement with and giving to the university
Objective 3: Expand revenue from alternative sources such as grants, sponsorships, partnerships, and alternative uses of campus property
VALUES & PRINCIPLES
Altruism: We give selflessly to empower one another and the University community through inclusiveness, appreciation, and stewardship.
Civility: We believe in the free and open exchange of ideas, embrace diverse backgrounds, and deliberately seek multiple perspectives.
Discovery: We honor our heritage and invest in our future with innovation, vision, and creativity.
Integrity: We uphold the foundation of professionalism, honesty, respect, and sincerity in all of our interactions.
Interdependence:We cultivate vibrant connections and relationships to enhance opportunity and success locally and globally.
Quality: We passionately pursue intellectual engagement, academic rigor, and the highest standards in all endeavors.
---